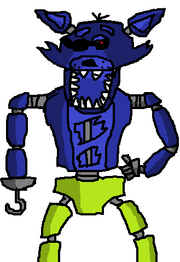 Stormy the Pirate Fox
is Foxy's brother and Baby Foxy's uncle. Stormy the pirate fox lives in the cove along with foxy and baby Foxy. He is a blue animatronic fox with green pants. Unlike his brother's, his eye color is blue. He and buster are very good friends.
Story
Stormy was created long ago by DiggerZombie2. He was a green panted Blue Anthropomorphic Animatronic fox who was a pirate. He was supposedly the brother of Foxy while Baby Foxy was his nephew. He was an fan made animatronic DiggerZombie2 came up with. (P.S: DiggerZombie2 IS DiggerZombie and created Buster as well). He later started attacking the nightguard due to being possessed like all animatronics. To this day he is still like this.
Stormy The Pirate Fox
Character Information
Known as
Stormy The Fox
Species
Animatronic Fox
Gender
Male
Color
Blue
Occupation
Being Pirate.
Starting location
Pirate Cove
First appearance
Night 3
Status
On
Voice Actor
Unknown
Pattern
Stormy has a pattern set unlike his brother. He will start from Pirate Cove. This is his set pattern: Pirate Cove-->Dining Area-->Arcade-->West Hall-->Game Over. Stormy The Pirate Fox will run down the hall, similarly to his brother.
Quotes
Hello Lad Im Stormy The Pirate Fo-ox
I Am Your *DEMISE* Friend!
Fnaf is what gave me LIFE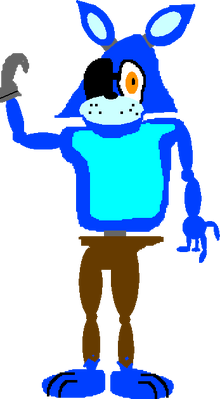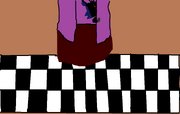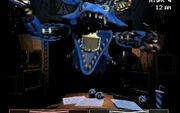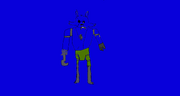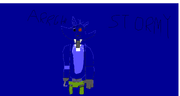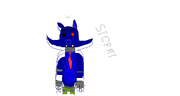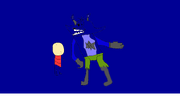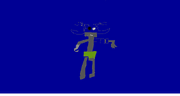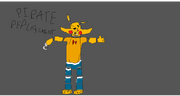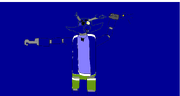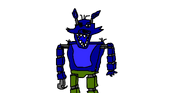 Ad blocker interference detected!
Wikia is a free-to-use site that makes money from advertising. We have a modified experience for viewers using ad blockers

Wikia is not accessible if you've made further modifications. Remove the custom ad blocker rule(s) and the page will load as expected.